Eliana Lorena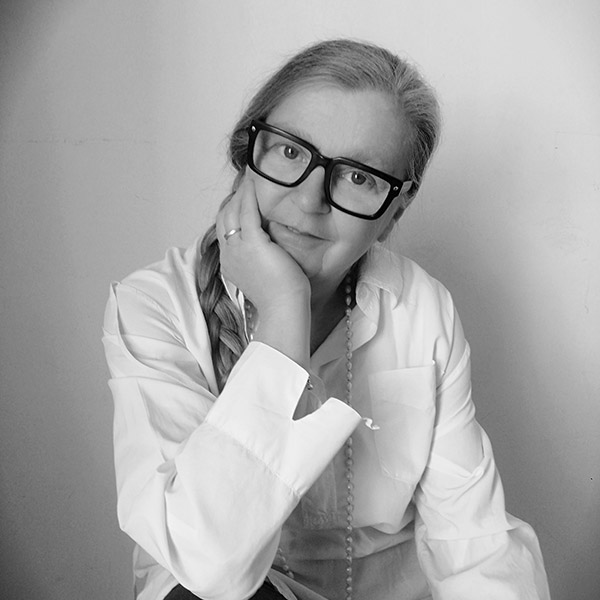 CONTACTS
Atelier Lorena, Via Andrea Solari 7, Milan. elianalorena.tumblr.com
Facebook Eliana Maria Lorena / Eliana Lorena Milano / Eliana Lorena Color and Texture design
Instagram elianalorenamilano
E-mail eliana.lorena@gmail.com
BIOGRAPHY
Eliana Lorena was born in Novara in 1957, but she is currently living and working in Milan.
In 1977, during her studies in Art History at Università statale di Milano, she won a scholarship promoted by Elio Fiorucci and she started working for him. In 1978, she attended an internship training at Centro Design di Montefibre.
From di end of 1979, she did a training at CDM with Clino Castelli, Andrea Branzi e Massimo Morozzi, which was crucial.
In the 80's, she started several partnerships with Italian Design Masters, like Enzo Mari, Ettore Sottsass jr, Mario Bellini, Michele De Lucchi e Nanni Strada. Her design research projects had been focusing on materials and expressive features of different types of plastic, fabric, and metal.
In 1989, Eliana Lorena founded Gruppo Metals with Aldo Petillo and Davide Mercatali, in order to provide innovative solutions in the field of metal working and of metal finishing. Moreover, she opened an Art Design Gallery in the district of Via Lanza, Milan, which is very important for the international Design and for the Avant-gardes.
She has been working as consultant of many companies and brands in the field of private and public transports (Fiat, Lancia, Piaggio, NTV-Italo), in the field of furniture, (Cassina, Lualdi Porte, Pallucco, Bellat, Marcatré), clothing&fashion and accessories (Marzotto, Fila, Mandarina Duck, Moncler, Nava, Eurojersey, Chopard). She is particularly known for her color-design research of Costanzina lampshade (Luceplan, 1992), which is interchangeable with five different color gradations.
She used to teach at Domus Academy, Accademia di Brera, IED, ISAS, and she used to be a visiting professor at others national ISIA schools and universities, in France (Mulhouse), in Asia, South Korea, Singapore and Japan.
She is currently teaching as Adjunct Professor at Nuova Accademia di Belle Arti NABA of Milan, for the Technology of Materials course and for the Decorations course.
A significant issue of her seminars and formal design projects is the relationship between form and material, in a way that the form must follow the material.
Since 2008 till today Eliana Lorena has been working on a project on the female identity and female anthropology with USA Mattel and Italy Mattel, by means of the Barbie icon (#barbiedonne): she designed and realized clothes for 500 black Barbies, respecting the way of clothing of the different cultures in the world.
Currently Eliana Lorena's projects apply the key theories of Primary Design on different materials:
Glass for Hands on Design Milano Ercole Moretti; Artemest; silk for Teseo Tessitura serica di Olmeda Como; Ceramics Pierluca; bags and accessories for Pijama, DEBOU, Zucchi, Kei kei, Molina Piumini, and Covo, among di others.
THE ELIANA LORENA MILANO BRAND
The ELIANA LORENA MILANO brand stands out for the elegance of the accessories (scarfs, foulards, handkerchiefs …), which are created with high-quality and Made-in-Italy fabrics, and which are the result of a thorough investigation on innovation and design.
The fabrics are made of natural fibers, which are available in a wide range of simple colors or digital decorative print.
MAIN EXHIBITIONS
Eliana Lorena's design works have been exhibited all over world, from Milan to Paris, from Cannes to Alexandria, and several Japanese cities. They have been published on important Art & Design magazines.
1992 Nuovo Bel Design, collective exhibition, curated by A. Mendini, Milan, - Electa Catalog curated by A. Gili and A. Mendini.
1993 La fabbrica estetica, collective exhibition, curated by A. Mendini, Grand Palais, Paris.
2001 Italia e Giappone Design come stile di vita, collective exhibition, scientific curator A. Branzi Pacific Yokohama, Japan.
2002 Dal merletto alla motocicletta Artigiane/artiste e designer nell'Italia del Novecento, curated by A. Pansera and T. Occleppo, Ferrara.
2008 I colori del design, collective exhibition, curated by P. Scarzella, Milan.
Hide_Under https://www.youtube.com/watch?v=aoUkeoPraXU&t=17s
2009 Unico, personal exhibition, curated by M. L. Carboni, Galleria Il Serraglio, Florence.
Unico.world, personal exhibition, curated by M. L. Carboni, Stone Italiana SI02 Lab, Milan.
2010 La mano del designer, collective exhibition, curated by F. Serrazanetti and M. Schubert, F.A.I. Villa Necchi Campiglio, Milan.
Unico, personal exhibition, curated by M. L. Carboni, Galleria Rubin, Milan.
2011 /2012 / 2013
Trilogia Festival Sguardi altrove - Made in Africa, Made in Japan, Made in Sud America,
Triennale, curated by P. Rappazzo, Milan.
Trilogia I design Palermo, Wonderland, Is white a color?, Colors, La Rinascente, vetrine, installations and conventions during the Palermo Design Week, curated by D. Brignone.
Osmosi, personal exhibition, Murble Weeks, curated by P. Armenise, Carrara, 2014.
2014
Crossover, personal exhibition, curated by E. Fiorani, Director S. Annicchiarico, Triennale Design Museum, Milan.
2016
W.Women in Italian Design, collective exhibition, curated by S. Annicchiarico, staging by di M. Palli, Triennale Design Museum, Milan.
2017
Printed, personal exhibition, staging by A. Dichiara, CCC Shizuoka Japan.
2022
#ARCHIVES
Edited by Eliana Lorena
Critical text by Lucia Tozzi
2023
Salone del mobile
Alphabet Collection of wool carpets for Carpet Edition
Freely inspired by an imaginary alphabet of signs
CRITICAL REVIEWS
Chiara Alessi, Riccardo Bertoncelli, Franco Bolelli, Marta Carboni, Alex Carini, Umberto Galimberti, Margherita Ghetti, Antonio Marigliano, Rietta Messina, Cristina Morozzi, Aldo Petillo, Sabrina Piediferro , Alessandro Guerriero, Marco Poma.
Aldo Petillo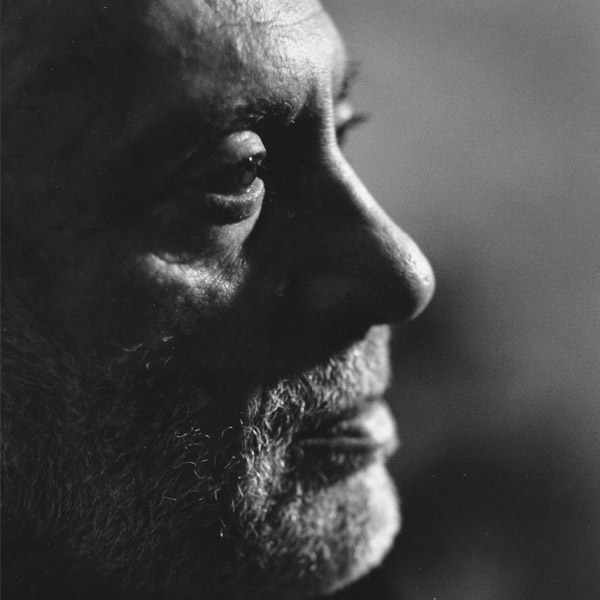 In the 70s he lived between Rome, Milan and London where he worked for the Valle studio, Agrotec among others.
In the 1980s he lived a long period in West and South Africa where he worked as a consultant on feasibility projects for the foreign market.
He returned to Milan in 1986 where he began his activity as a designer with a specific vision of scenarist for IDEA and megatrends.

Currently the professional interest is divided between the design of industrial products and the organizational and design of evolutionary scenarios, exhibitions, events, corporate and concepts.
In 1992 he designed and curated with Bruno Munari an exhibition laboratory dedicated to children on the occasion of "Abitare il Tempo, in 1993 always with Munari for the cultural events of" Abitare il Tempo "he invited Sottsass Associati and Marco Zanini, Alessandro Guerriero, Marco Ferreri, Eliana Maria Lorena, Efthymios Warlamis.

He has been and is a consultant and art director for various companies and for prestigious brands in the automotive, furniture, and in particular childhood sectors, including PRENATAL, CHICCO, LANCIA, PIAGGIO, FIAT, KOIZUMI, SEIBU BANK JAPAN.

In 1998 he received the DESIGN AWARD INDUSTRIE of Hannover and the GOOD DESIGN AWARD of BOSTON for the design of a KORG ITALY electronic keyboard. In 2001-2002 he designs and defines the Corporate Image for the Japanese bank SEIBU. Also in the same year, he developed the project "the evolution of the concept of luxury" for LANCIA, in 2004/05 he developed the concept IDEA, the FIAT PUNTO. Alongside his professional activity, he collaborated with institutes and universities, including the faculty of architecture and the degree course in Industrial Design of the Polytechnic of Milan, with the European Institute of Design, with the International School of Modena, the Domus Academy, the Polytechnic Footwear of Padua where he directs two masters and various courses in design in the footwear sector 2003 to 2006 he is part of the external team that collaborates on the FIAT 500 IDEA project.

In 2005/6 he designed furniture for ESTEL-FRIGHETTO and a sofa bed for the reborn ADELE CASSINA.

In 2006 he designs the C.OVER organizer system with an international patent that is produced by GREENWITCH and in 2007 is selected in the DESIGN INDEX for the COMPASSO D'ORO. Art Director consultant of Eurojersey, (world leader in the sector) for the fashion sector, where he collaborates as a consultant with the style office for the design of new product lines.
Birth November 7th, 1939 - death November 9th, 2022